Control Your Propane and Heating Oil Costs
Price Protection: Cap Pricing for Budget Plan Customers
Customers enrolled in our Budget Plan can also enroll in our Cap Price program, which protects you against fuel price spikes. Each fall, we set a capped, or maximum, price on your heating fuel for the winter season. If fuel prices rise, your price will not exceed the maximum price. If fuel prices fall, your price will also fall.
To enroll in our Budget and Cap Price programs, contact us at 800-724-3835.
2022/2023 heating year budget CAPS Estimates
Fuel Oil: $5.999
Propane $2.999
Kerosene: $6.499* (no cap)

*Unfortunately, we cannot provide CAP pricing for kerosene due to the volatility ofthe market for this product.

Please call our offices at 800-724-3835 if you have any questions about our budget cap program.
Pre-Buy Propane
With Glider Oil, you'll have the option to seasonally pre-buy your residential main heat propane. When you purchase your propane in advance, you'll have the peace of mind knowing that, if prices rise, your propane costs won't. Our Pre-Buy option cannot be combined with a Budget Plan or Assistance program.
Pre-Buy Propane Plans Now Available.
Budget Plan
Glider Oil helps customers manage their heating oil and propane expenses with a budget plan. We estimate your fuel expenses for the year ahead based on the number of gallons you used the previous year and the new cap price and then divide the total into 12 monthly payments. We also provide cap pricing to ensure your per-gallon price will never exceed our price cap.
If you wind up overpaying, you can apply the balance to next year's budget plan or take your balance as a refund. If your payment amount is too low, we will notify you in February or March and increase your monthly payment amount. Payments begin in July and end in June of the following year.

To enroll in our budget plan, please contact us at 800-724-3835. Review our Budget Terms & Conditions.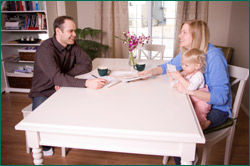 Automatic Payments
We can automatically deduct your monthly fuel payments from your checking account. This way, you won't worry about paying your Glider Oil bills on time. Please call our office or contact us for further information.


Early Payment Discount
At Glider Oil, the early bird gets the savings! We offer discounts for prompt pay on all heating fuels - fuel oil, kerosene and propane. If you pay your invoice within 7 days of delivery, you will get a 15 cent per gallon discount. (There is no charge for e-check or credit card by phone). Early Payment Discount cannot be combined with any other discounts. More information on our new terms.


Payment Assistance Programs (HEAP)
Glider Oil participates in the federally funded Home Energy Assistance Program (HEAP) that helps low-income homeowners and renters pay bills for heating fuel, equipment and repairs. For more information on this program, apply here.


Terms and Conditions
Residential Propane Service and Purchase Agreement.
Glider Oil Company, Inc. Residential Propane Service and Purchase Agreement
AGREEMENT TO BUY AND SELL
Glider Oil agrees to sell, and Customer agrees to purchase from Glider Oil all propane – gas required by Customer.


INSTALLATION AND TITLE TO EQUIPMENT
Glider Oil agrees to install the necessary tank (s) and related distribution equipment.

Glider Oil may substitute or adjust Equipment according to is judgement as necessary. Title to Equipment shall always remain with Glider Oil.


PRICE AND PAYMENT
Customer agrees to pay Glider Oil for all propane delivered at the above premises at Glider's schedule in effect at the time and applicable to Customer's usage and volume, plus applicable taxes. Invoices shall be due and payable upon Customer's receipt thereof. Late charges consistent with applicable law shall be assessed on payments not made by the payment Mailing Date indicated on the invoice.


FEES
Customer shall pay a one-time installation fee for labor and materials upon installation of Equipment. Where applicable Customer shall also be responsible for all rental fees and security deposit. Received security deposits will be held in an interest free account, except when otherwise required by applicable law. In addition, upon termination of this Agreement not resulting from default by Glider Oil, Customer agrees to pay those charges relating to termination of services as outlined in the schedule of charges (fees) available at Glider Oil's Office. These fees include pump out and r removal of cylinder(s) and tank(s).


PURCHASE OF UNDERGROUND TANKS BY CUSTOMER IN THE EVENT OF TERMINATION
Because of the unique nature and expense associated with underground tank installation, Glider will not remove its underground tank in the event of termination of service by the customer. The customer agrees, however, to purchase the underground tank in the event they discontinue service with Glider its successors and/or assigns the purchase price shall be a percentage of the installation expense (which will be documented to the customer after installation) as follows During 1st year of service – 100%, During 2nd year of service – 80%, During 3rd year of service – 70%, During 4th year of service – 60% Thereafter – 40% Payment of the above shall be made within 30 days of invoice by Glider, its successors and/or assigns.


MAINTENANCE
Customer agrees that no services, connections, disconnections or the like will be made to Glider Oil's Equipment except by Glider Oil's employees or authorized representatives. At all times the Customer shall grant Glider Oil the right to have necessary access to Equipment to inspect, change, resize, remove all or part of the Equipment. Glider Oil shall be held harmless by Customer for unauthorized servicing of Glider's Equipment and for defects or liabilities caused by any propane equipment owned by the customer. Customer agrees to inform Glider Oil of any changes in customer owned equipment that are served by Glider Oil's Equipment.


CANCELLATION AND DEFAULT
This agreement may be cancelled by either party upon ten (10) days written notice to the other party, provided however, that either art may immediately terminate this agreement by written notice should there be material default of this Agreement. Customer hereby grants Glider Oil the absolute right upon termination to remove its equipment without notice to Customer or process of law. It is further agreed that Glider Oil shall not be liable for any damage to the above described premises occasioned by any removal of Glider's equipment including the removal of underground tanks and piping. Prior to removal of equipment no person shall claim nor charge any storage or rent for said Equipment.


CHANGE OF OWNERSHIP OF PREMISES
Customer agrees to notify Glider Oil within (10) days of any sale or change in title to premises on which equipment is located and to which propane is delivered pursuant to this agreement. Customer shall advise any new owner of the premises of the existence of this agreement and Glider Oil shall not be required to provide a refund to Customer or new owner for propane sold to customer, once customer has moved from the above premises.


DAMAGES: INDEMNIFICATION
Customer releases, indemnifies and hold Glider Oil, its employees, affiliated and assigns harmless from and against demands, claims, liability and expenses (including attorneys fee) resulting from customer's use of Glider Oil's propane Equipment or from any breach of this agreement, except if said liability and expenses result from the sole negligence of Glider Oil. Glider Oil shall not be liable to Customer or other parties for personal injuries, property damage, losses or expenses resulting from the exhaustion of Customer's propane supply. This shall survive the termination or expiration of this Agreement.


UNFORESEEABLE INTERRUPTION OF SERVICES
It is agreed that Glider Oil will supply customer with all its propane requirements, but Glider Oil shall not be liable to customer or other parties for failure to do so if such failures caused by an act of God, war labor disturbances, or any other cause beyond Glider Oil's control.


TAXES
Customer shall be solely responsible to pay all taxes, including taxes for installation and service charges and all sales tax on propane.


ASSIGNMENT: PARTIES BOUND
This agreement supersedes all prior agreement between parties and shall constitute the entire agreement between the parties hereto and no other agreement, oral or written, expressed or implied, shall limit or qualify its terms. Customer acknowledges that he/she has read the above terms, understands them and agrees to be bound by them.
Propane Customer Bill of Rights
Residential customers with signed contracts for exclusive delivery into a supplier owned liquified petroleum gas (LPG) tank, have the right to purchase LPG from a temporary emergency supplier notwithstanding the provisions of the contract, when:
The customer reasonably believes the amount of LPG in their tank will be insufficient to meet their needs and, after a good faith effort, has been unable to obtain an LPG delivery from the customer's regular LPG supplier within 24 hours of the customer's request when:
A federal, state, or local emergency has been declared, Or
Severe weather or other similar circumstance that may result in an individual being placed in imminent danger of death or injury or may result in a building structure and/or its fixtures being at risk of significant damage due to lack of heat caused by the lack of sufficient liquified petroleum gas to heat the residence.
Under these emergency situations, the regular LPG supplier or the temporary emergency supplier can only impose its usual charges and is prohibited from charging any additional fees or penalties for the LPG delivery and, as of April 7, 2023, all contracts offered by regular and temporary suppliers are required to include these provisions in their contracts.
Report Violations to NYS Bureau of Weights and Measures 518-457-3146.