Control Your Propane and Heating Oil Costs
Price Protection: Cap Pricing for Budget Plan Customers
Customers enrolled in our Budget Plan can also enroll in our Cap Price program, which protects you against fuel price spikes. Each fall, we set a capped, or maximum, price on your heating fuel for the winter season. If fuel prices rise, your price will not exceed the maximum price. If fuel prices fall, your price will also fall.
Pre-Buy Propane
With Glider Oil, you'll have the option to seasonally pre-buy your residential main heat propane. When you purchase your propane in advance, you'll have the peace of mind knowing that, if prices rise, your propane costs won't. Our Pre-Buy option cannot be combined with a Budget Plan or Assistance program.
Pre-Buy Propane Plans Now Available.
Budget Plan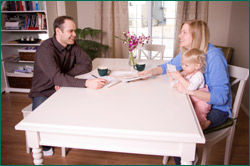 Automatic Payments
We can automatically deduct your monthly fuel payments from your checking account. This way, you won't worry about paying your Glider Oil bills on time. Please call our office or contact us for further information.


Early Payment Discount
At Glider Oil, the early bird gets the savings! We offer discounts for prompt pay on all heating fuels - fuel oil, kerosene and propane. If you pay your invoice within 7 days of delivery, you will get a 15 cent per gallon discount. (There is no charge for e-check or credit card by phone). Early Payment Discount cannot be combined with any other discounts. More information on our new terms.


Payment Assistance Programs (HEAP)
Glider Oil participates in the federally funded Home Energy Assistance Program (HEAP) that helps low-income homeowners and renters pay bills for heating fuel, equipment and repairs. For more information on this program, apply here.


Terms and Conditions
Residential Propane Service and Purchase Agreement.